CDs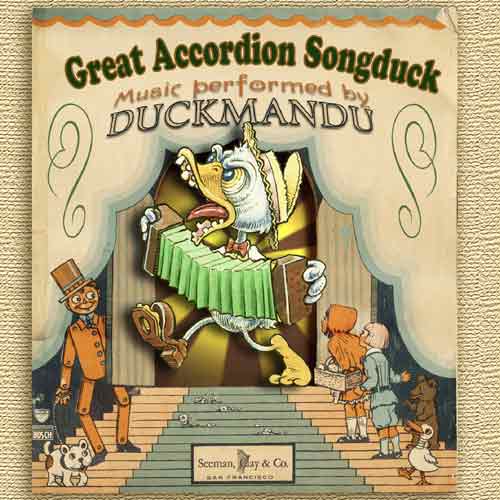 Broadway Showtunes & More!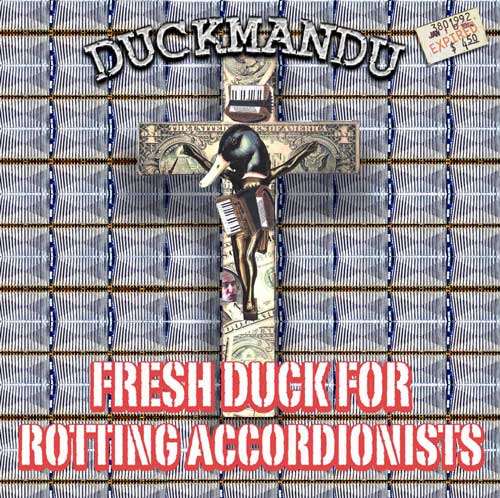 The one that started it all. The entire first Dead Kennedys Album, "Fresh Fruit for Rotting Vegetables" played and sung solo on the accordion.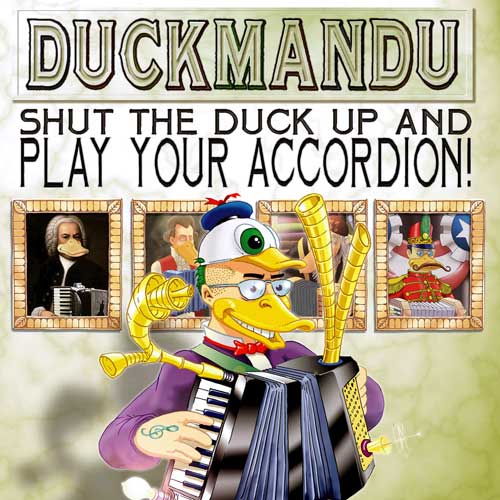 What the title says, mostly. Solo accordion without vocals, traditional, classical, and original compositions. Couldn't resist singing a few tunes towards the end though!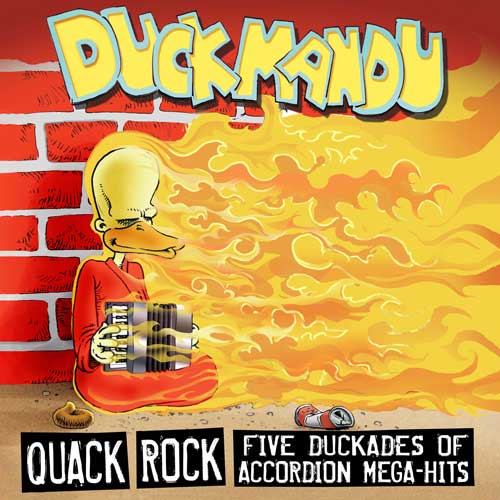 The greatest rock hits of all time done in their original form:
By Duckmandu on solo accordion with vocals!
Shamalamacord (site)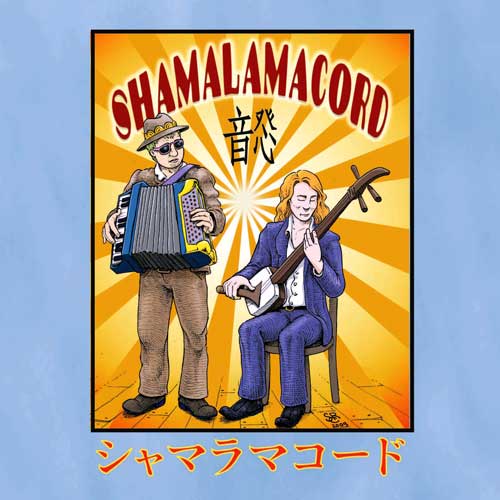 Shamalamacord (シャマラマコード) was one of the few shamisen and accordion duos in the world, and certainly among the best. It featured myself on accordion and Mike Penny, one of the world's greatest non-Japanese shamisen players, on that instrument.
Music Downloads
Aaron Katz
A collection of pieces based on classical tape techniques, synthesizers, and audio manipulation.
A collection of modern classical pieces by yours truly.
Ambient peaceful healing music suitable for acupuncture, massage, yoga, meditation or just lying back and drifting away!